Suntree Country Club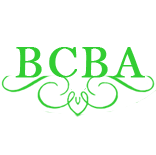 Central Florida's Premier Bridal Association
Suntree Country Club

Suntree Country Club offers many possibilities for groups whether your event is an intimate gathering of 20 or a seminar or wedding of 250. With 4,850 square feet of meeting facilities, Suntree Country Club can accommodate a wide variety of meeting venues. From our 3,850-square-foot ballroom, with a spectacular Golf Course view, we have the perfect meeting location with the finest catering services to bring your next event to life. Suntree Country Club offers spectacular indoor and outdoor settings. A professionally trained serving staff is always on hand. Additional services available include T-1 internet capabilities along with wireless internet service provided in every meeting room. Suntree Country Club makes accomplishing your business meeting goals not only convenient, but also successful.
Business Hours
Tuesday - Friday | 9:00a - 5:00p
Saturday - Monday | by appointment
category
Wedding Services – Eats & Drinks
Payments
Visa/Master Card/Cash/Check
Offers
Contact me for a free facility tour!
Created: 10/04/2011
Expires: 01/01/2012
Brides and grooms - take advantage of our tasting dinner to pick the perfect menu for your wedding!
Created: 10/04/2011
Expires: 01/01/2012
Kathy Duart
Position
Director Of Catering
Website
Services
Banquet Facilities, Ceremony Sites, Private Dining & Catering
Kathy Duart Bio
I have been in the Catering business for over 20 years. Planning and organizing an event is my passion. I am very detail orientated, and I get things done. The clients satisfaction is my goal and I strive to be the best everyday.
References for Kathy
Amazing Staff & Venue!
10/04/2011 by: Matt Espy
Kathy and the entire Suntree staff went above and beyond to make sure our wedding day was perfect.